A Better Life Starts
when you hold a hand that helps
Gujarat Sarvajanik Welfare Trust, Ahmedabad
Welcome to Gujarat Sarvajanik Welfare Trust
A trust of entrusted opportunities, a trust on a mission to fuel up promising lives for the upcoming futurity. A trust where a leap of faith shines every rising sun. A trust standing tall to support and uplift the passing posterity with hope and encouragement to lead a life for better tomorrow.
Drop us a line to hear from our side and hint-out your hindrances. We are all glad to cocoon you with our support, in an order to struggle out sound stamp of always serving you better at the either
side.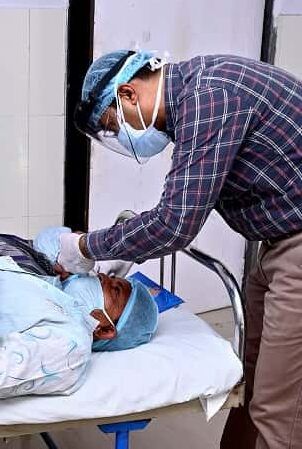 Committed To Social Upliftment
We harbour houses and anchor smiles
Lifespan in totality becomes good-to-go when two seeds of nourishment are taken ample and enough care-off: A.) Hope and B.) Support.
Hope is a house of possibilities and opportunities that acts as a potential polish to a human cycle towards a state of fruition, merriment and unbridled joy. Support is a suffice energy needed and only required to withstand the harsh pitfalls and loopholes of life.
At GSWT, we walk envisioning breaming smiles comforting out social dais of problems, by trunking out arrays of societal affairs, towards cushioning out cries of needier to stem abundant growth and development
Afzal Memon
Chief Functionary, GSWT
Projects towards Societal Welfare
For better and ever-changing tomorrow
Ramadan food kit distribution is facilitated to the fasting families in the holy month of Ramadan
Group wedding ceremonies of 300  to 500 marriages are organized by the trust every year.
Educating aspirants with quality education yet not high on pockets, building future for the families.
Widows and their children are provided with financial and social support.
Lifting up with the hands of help for supporting more families
Fill the form to get in touch with us and begin rolling together with sonorous smiles